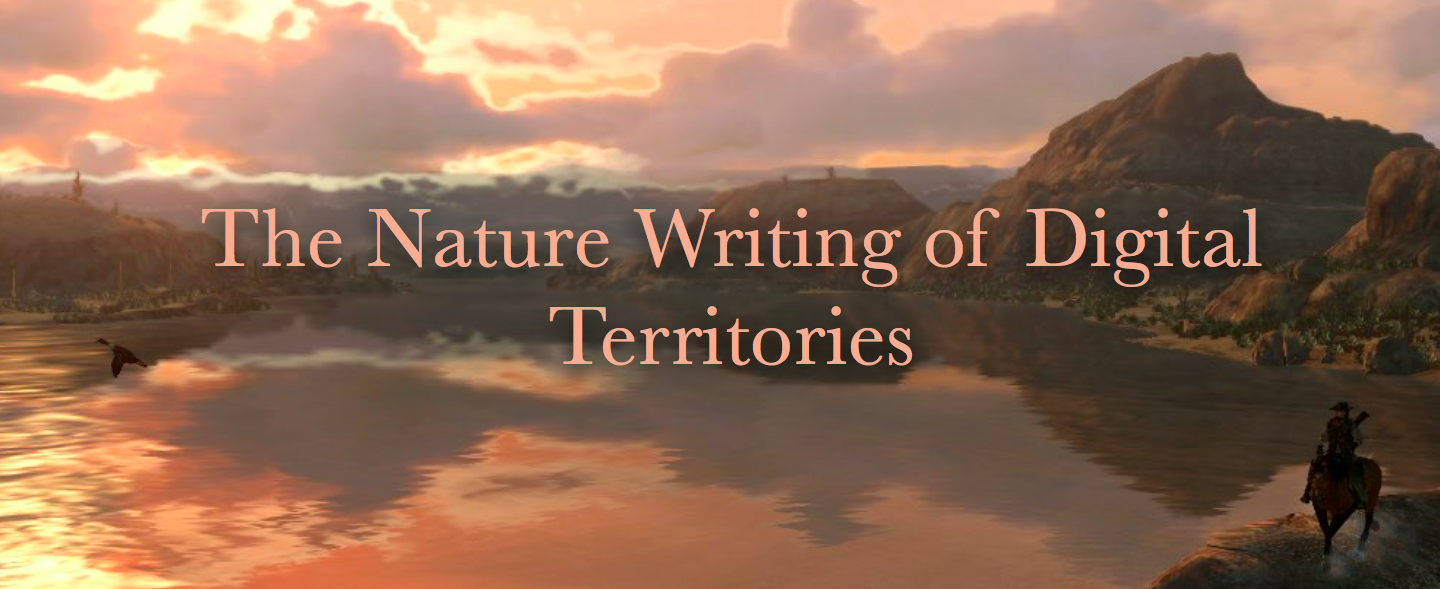 The Nature Writing of Digital Territories
In essay/memoir hybrid, I make the case for digital places as valid venues for observational writing. In it, I recollect a summery ride through the fictional New Austin, Texas, in Red Dead Redemption.
Exemplified by books such as H Is For Hawk and The Wild Places, there exists a popular literary genre on shelves today which we call Nature Writing (a title which most Nature Writers would prefer we not use). It isn't new, but has had a resurgence of late, and focuses primarily on describing in a scientific memoir style observations of the lives of non- human things, specifically the ones which can be seen with the naked eye and operate on a timescale similar to our own.
Provided as a pdf.
Download
Download
The Nature Writing of Digital Territories.pdf
712 kB